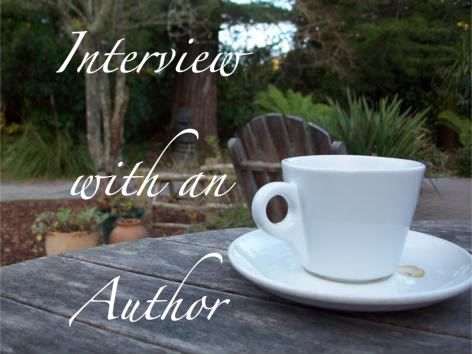 KT Grant's Links
Mollie McGree is on a mission to seduce her best friend, the sexy masseuse Juan-Carlos. But she wants to lose a few extra pounds first. She joins a gym run by self-made millionaire and personal trainer, Conner Bean. Conner thinks Mollie doesn't need to lose any weight, and is perfect just the way she is. He plans to seduce the curvy Mollie by giving her his own special training sessions in passion and desire.
Soon Mollie is enjoying a no-holds-barred love affair with the vibrant and skilled Conner. But self-esteem issues on her part, as well as her unresolved feelings for Juan-Carlos, cause her to second guess Conner's motives. Conner will stop at nothing until he claims Mollie's heart for his own.
How did you end up becoming a writer?
Ever since I could pick up a pen, I've always wanted to write. I would write poems and short stories, but never thought I would be able to write longer worded tales. But then as I started blogging and reviewing books for reviews sites and on my own blog, I found the writing bug again and began writing my own stories that were rolling around in my head and wanted to be unleashed on the world.
Where do you get the ideas for your stories?
Usually I have a scene in my head about a person. I then come up with their background and what current event or drama is occurring in their life. Sometimes I'll read a book or even an article in a newspaper or on-line, and from that an idea will grow and transform into a story. I'm influenced by the world around me and meeting a random person can give me some great character ideas.
So many authors shy away from writing lesbian romance and erotica. Why do you think that is and what makes you different?
Lesbian romance is still very much a niche market. It's so untapped, unlike gay M/M romance that once was and is now close to mainstream. Some may think the same about erotica. I'm not sure if it's because lesbian romance and erotic is still taboo reading and writing. I think these two genres are considered more complex then say more mainstream genres, and unless you sit down and try to write for them, you'd be surprised that it's not all the different from the other types of romances and fiction being written.
I count myself as an author who takes chances and one who writes "out of the box" reads. I'm testing myself and seeing what I can write and sell. Being an original is very important to me, especially as an author.
What do you do to celebrate a new book contract?
I do the snoop dance in my living room and call everyone I know. Sometimes eating chocolate is involved.
Do you like to read? If so, what are your favorite genres and authors?
I love reading romances and young adult most of all. Almost every sub-genre of the romance I'll try reading. I also love to read biographies. Some of my favorite authors are JD Robb, Ginn Hale, JR Ward, Gail Carriger, Meljean Brook, Nalini Singh and Kresley Cole. Some new authors I just found out about this year because of so many book blogs promoting them are Stacia Kane, Gini Koch and Carolyn Crane.
Are there any projects that you are currently working on?
Right now I have a M/M contemporary romance I hope to sell and another straight erotic romance. I also have two young adult books I've written that I'm in the process of submitting to agents.
Do you have any new releases coming out soon?
My latest, For the Love of Mollie, was just released from the new epublisher Decadent Publishing and was their novella contest winner of their Relay For Life 'Read For a Cure' feature for the month of August, where all the publisher's profits will be donated to the American Cancer Society. I will also have a lesbian pirate romance called The Princess's Bride from Ravenous Romance being released this month.

Thank you for the interview, KT.
If you have any questions for KT, you can either leave a comment here, or you can visit the Happily Ever After Reviews
Yahoo Group
and post a question or comment.
If you'd like your own Author Interview, please view our
Services Page
.