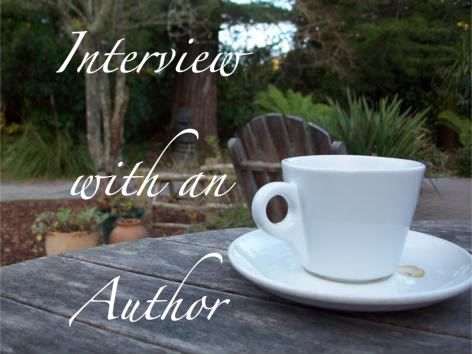 N. J. Walters' Links
Dovina Horne has arrived in Sleepy Hollow to study the legend of the horseman. She believes it's only a myth until she is threatened by a horse and rider while walking on a deserted trail in the woods. Only the sudden appearance of an immortal warrior saves her from the horseman's sword. She feels an instant connection, both sexual and emotional to this protective stranger.
An immortal warrior of the Shadow Realm, Hadeon's mission is to protect Dovina at all costs. He knows the horseman is not what he seems, but something more powerful and sinister in disguise. The longer Hadeon spends with Dovina, the more he wants her. He finds his way into her bed and her heart, but their relationship is doomed. He is an immortal from the shadows and she is a human filled with light. But when the final battle comes, they must use all that is between them if they hope to survive.
How did you end up becoming a writer?
That's a question I ask myself every day. :)
I'm an avid reader who worked in a bookstore for years. I read hundreds and hundreds of romance books by authors I loved. I had stories running around my head so, one day, I decided to try my hand at writing a book. I wrote two books and put them away for years. Then an online contest caught my eye and I started writing something to submit to it. I only had five or six rough pages to submit so, needless to say, I didn't place in the contest. But I kept writing and rewriting that book and Annabelle Lee became my first published book back in October 2004. I haven't stopped writing since.
Where do you find names for your characters?
Some characters come to me with their names. Honestly, they're in my mind and they introduce themselves. Other characters are more problematic. I've searched online sites and the phone book. I also own several books of baby names. Sometimes I'll skim through them until I find a name that suits the character.
Some of my more unusual names have been Dovina (Out of Shadows) and Delight (Lucian's Delight) for females and Jarek (Christina's Tapestry) and Tienan (Embracing Silence) for males. Those names just came with the characters without me having to even think about it.
What is something that you tell unpublished or new authors when they ask for advice?
Write what you love and never give up. Rejection is a part of writing. If you're going to try to publish a book or write for a living you have to believe in yourself. If you don't believe in your work and love it no one else will. Always work at becoming a better writer and challenge yourself.
How do you relax after a successful writing day?
I'm not sure it's possible to relax. lol When you work from home you're always working. There are emails to answer, blog posts to write, Facebook to update, a website to keep up-to-date. And that's before I get to my yahoo groups and such. It's time consuming.
That said, there's nothing like writing for a living. I absolutely love it. At the end of the day, I love to curl up on the sofa with my hubby and watch television or movies. I also love to read whenever I can find the time.
Do you like to read? If so, what are your favorite genres and authors?
Absolutely. I love to read. I think all writer's have a love affair with the written word. Romance is my favorite genre, but I'll read all sub-genres within romance. I love contemporary, paranormal, vampire, futuristic, historical…
Some of my favorite authors, the ones that really inspire me, are Jayne Ann Krentz, Linda Howard, Christine Feehan, Sherrilyn Kenyon, Nora Roberts, J. R. Ward… Honestly, the list is endless.
Are there any projects that you are currently working on?
I just handed in the next book in my Legacy series to my editor over at Samhain so I'm excited about that. I need to finish the last two books in my Spells, Secrets and Seduction trilogy. I'm currently working on a new book that's not for any particular publisher. It's a paranormal, but it's a bit different for me. I'm writing it simply because I want to. I think that's important for me in order to keep the writing fresh. Beyond that, I hope to write another two books for Ellora's Cave between now and Christmas. So I keep busy.
Do you have any new releases coming out soon?
Out of Shadows, the next installment of my Shadow Ryder series, is being released by Ellora's Cave on August 20th. I love these immortal warriors. I admit I'm a sucker for a tortured hero and Hadeon certainly is that. He's also stubborn and honorable and he makes Dovina Horne's hormones stand up and take notice.
Also, Entwined Hearts, the final book in the Hearts of Fire series, is coming out on September 29th from Ellora's Cave. The first four books of this series, each written by a different author, can be read as stand-alone books. I wrote book 3: Seeking Charlotte. Each heroine and hero fight an evil demon from hell in the individual books, but the final showdown is in Entwined Hearts. Readers get the opportunity to catch up with all four couples and find out what happens during their final fight with Asmodeus, a dark lord of hell.
In October I have a new book releasing from Samhain Publishing on October 19th. A Touch of Magick is the first book in a paranormal trilogy—Spells, Secrets and Seductions. The books will focus on three friends who cast a candle magick spell asking for a lover. They all get far more than they bargained for.
N.J. Walters is an award-winning multi-published author with more than 40 books available in e-book form, and more than 20 books in print.
Thank you for the interview, N. J.
If you have any questions for NJ, you can either leave a comment here, or you can visit the Happily Ever After Reviews
Yahoo Group
and post a question or comment.
If you'd like your own Author Interview, please view our
Services Page
.