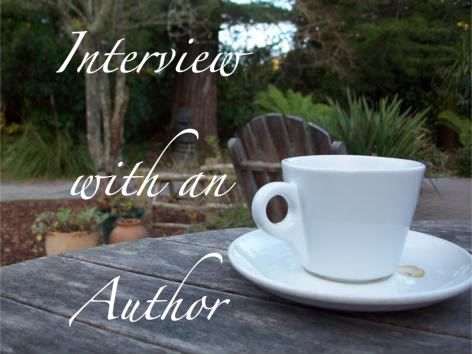 Stacey Espino's Links
Siren-Bookstrand Page
[Ménage Amour: Erotic Cowboy Ménage a Quatre Romance, F/M/M/M, sex toys]
After a ten year absence, the Macintosh brothers have sure grown up. Emily can't resist any of them and certainly can't decide on just one. They're the hottest cowboys she's ever known. With her undeniable love for the brothers, she'll have to prove that sharing her can be beneficial for all
How did you end up becoming a writer?
I've enjoyed writing since I was a pre-teen, as a form of escape. There is just something about writing a romance. It takes you away to another world and anything is possible.
Can you tell us about the Immortal Love series?
The first book in the Immortal Love series, Fearless Desires, focuses mainly on Delius. Each book is a stand alone paranormal romance. The Highland brothers are Fear Demons, and each of them feels very differently about their need to feed off humans for energy. Of all the brothers, Delius has the most difficulty with his demonic heritage. Fearless Desires is now available at Siren-Bookstrand.
The next book in the series, Fearless Love, focuses on Javen. He's the most ruthless Highland brother with no time for love or emotion. It will take a special woman to capture his heart and change his cold-hearted ways. Fearless Love should be available in September 2010.
I'm working on the third book in the series which will be about Loukas Highland and his wild mating with a female of Aggression. It has a humorous edge and, as you can image, gets quite steamy.
If you had to pick a favorite among your characters, which one would you pick and why?
That's a hard question. All my characters are like my friends and it's difficult to pick one. I'll give credit to one of my secondary characters from Fearless Desires, Venus. She's strong and confident, but not made of stone. I liked her no non-sense, honest personality.
What is your favorite thing about being an author? What keeps you going?
Being an author was a childhood dream of mine. I love starting a story and letting it take me wherever it wants to go. In the beginning of the book, my characters feel like strangers, but as we progress in word count, they become a part of me. I always recognize the point in the book where I finally connect and it's a great feeling.
Do you like to read? If so, what are your favorite genres and authors?
I love to read and do so daily. My favorite genre to read is paranormal romance. I just love that the characters don't have to follow regular rules. The males are strong, dominant and everything women want in reality.
I have SO many favorite books and authors. I've discovered countless talent amongst my friends at Siren-Bookstrand and other e-pubs. Some mainstream authors I love are JR Ward, Sherrilyn Kenyon, Kresley Cole, Jeaniene Frost, Christina Dodd and about a million others, lol.
Are there any projects that you are currently working on?
I'm always working on my next book…or two. Currently, I'm writing the second book in my Love Bites series. The first book, Two Wolves are Better Than One, should be released in a couple months. I'm also finishing up a futuristic romance.
Do you have any new releases coming out soon?
Yes! Saving Grace and Damaged Cowboys are my newest releases.
Fearless Love (Immortal Love, #2) should be out next month.
Two Wolves are Better Than One (Love Bites, #1) is a paranormal ménage romance, and will be out late this summer.
Womankind is a futuristic romance where woman rule the world! It will be out in the fall/winter of this year.
I also have a brand new western ménage currently on submission.
Thank you for the interview, Stacey.
If you have any questions for Stacey Espino, you can either leave a comment here, or you can visit the Happily Ever After Reviews
Yahoo Group
and post a question or comment.
If you'd like your own Author Interview, please view our
Services Page
.