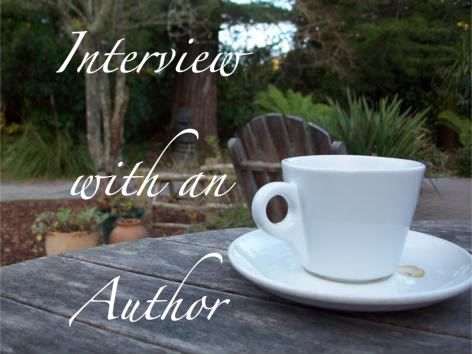 Tracey H. Kitts' Links
Catrina's world is turned upside down the moment she agrees to Viktor's plan. Who even knew that Abraham Van Helsing had a younger brother? Not only that, but a brother who was turned by the King of Vampires and who held such obvious power. Now she must deal with the consequences of her actions and an attraction she can no longer deny. For in Eden ... not all paradise is lost.
How did you end up becoming a writer?
I think I've always been a writer. It's what I've wanted to do with my life since I was a kid. When I was in elementary school I remember being disappointed with the books in the school library. So, I started to write my own. When I write I know this is what I was meant to do with my life. That's probably the best way I can sum it up.
Where do you get the ideas for your stories?
Everywhere. Sometimes (well, a lot of times) storms inspire me. I love to watch a good storm. It's like my mind can finally be quiet and listen to something else. During that time I get some of my best ideas. Inspiration happens anywhere and everywhere when you open your mind to the possibilities.
Who (or what) do you feel inspired your writing style the most?
I don't think it was any one thing. I learn by osmosis, so I suppose that everything I've ever read has meshed together.
What do you feel makes your stories stand apart from others in your genre(s)?
The feeling I put into them. If I can't feel the story then I don't write it. If what's happening to the characters isn't important enough to hold my attention, I don't force it. There is no such thing as a "new" story. Everything (to a certain extent) has been done before. The trick is doing it your way. And that's what I do.
I don't mean that I steal. I mean that if you read paranormal, everyone has heard a vampire love story. But, they haven't heard my vampire love story. Everyone who has read Harry Potter knows about wizards. But, they haven't read about mine. See what I mean?
Do you like to read? If so, what are your favorite genres and authors?
I think most writers love to read. I try not to read others in the same genre simply because I don't want it to affect my work. For example, I've never read Anne Rice or any of the Twilight books. And I don't plan to.
Right off the top of my head, my favorite author at the moment is David Gerrold. I love science fiction and fantasy. Always have.
Are there any projects that you are currently working on?
Yes. I just started a new book. I have no idea what's going on just yet, but I'll get there. For the moment I'm just enjoying it.
Do you have any new releases coming out soon?
I've recently signed a contract with Ellora's Cave for my book Sex Symbol, but I don't have a release date yet.
Anyone interested can check my website for updates and I'll let you know as soon as something new comes out.
Thank you for the interview, Tracey.
If you have any questions for Tracey, you can either leave a comment here, or you can visit the Happily Ever After Reviews
Yahoo Group
and post a question or comment.
If you'd like your own Author Interview, please view our
Services Page
.