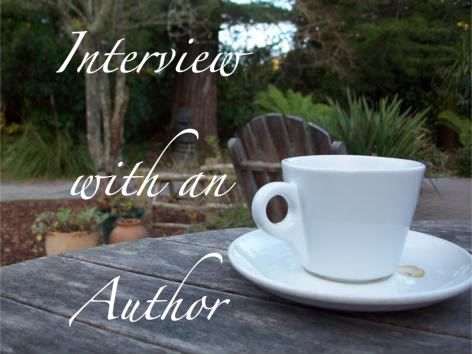 Dawn Chartier's Links


Kira McCoy wants to die. Losing her husband and daughter tragically left her without hope. Now her disturbed brother-in-law will stop at nothing to have her for himself. All she wants is to find peace, but instead finds herself on top of a bridge ready to end her suffering.


Protector of the Poryria, Trace Stuart is called to defend his race or embrace death. Defending humans is not part of the plan, but he cannot stop himself from saving Kira.

Realizing that he shares a special bond with Kira, Trace defies his Queen and rushes into the heart of darkness in order to rescue the woman he loves. Will Kira be able to reach past her own pain to pull them both into the light?


How did you end up becoming a writer?
It took an interesting newspaper article to lure me into wanting to write. The story was about Marie Laveau's grave in New Orleans and how people put X's across her tomb. Maybe they were just trying to complete her name with the "x" on the end. Laveaux? Just kidding. Really, it took a hurricane named Katrina to slam into my home town before I actually wrote a story. I never grew up thinking "I want be a writer" but it happened, and I've been writing for 5 years now. Katrina's 5 year anniversary is upon us.
Where do the ideas for your stories come from?
Ideas come from every where. Newspaper articles, books, movies, or just random thoughts that float into my head. Mostly while I'm driving.
If you had to pick a favorite among your characters, which one would you pick and why?
Favorite characters? I like them all, but I have to say that I have two special characters dear to my heart. Kira from NOT AN ANGEL, and Storm from BURIED BONESS. Kira has been through a lot of emotional trauma, and she grows into a very strong woman. And Storm is very hard on the inside, and she has to find a way to allow her emotions to guide her for once. Such opposites, yet both wonderful characters.
What is your favorite thing about being an author? What keeps you going?
I would have to say that the creative process is my favorite thing about being an author. I can write what ever I want to write. I may not get paid to write anything I want, but it is my choice. What keeps me going? I'm not sure I can stop. It's just something I do every day.
Do you like to read? If so, what are your favorite genres and authors?
If you plan to write books, reading is a must. A lot of reading. I go through moods of what I like to read. But mostly, it's paranormal romance, romantic suspense, any romance actually. I'm currently in the mood of YA paranormal. The authors I'm currently reading right now are P.C. Cast, Karen M Moning, and Sherrilyn Kenyon. Yes, I'm reading them all right now.
Are there any projects that you are currently working on?
Oh yes. I'm currently polishing up the first book in my "Romance Under Construction" series. The first book is titled BURIED BONES. I call this my "Sex and the City meets Medium" series. Here is a little info on this novel:
Contractor, Storm Morgeaux knew it was going to be the project from hell when she fell through the floor and landed on human remains in a hidden basement. This project was supposed to be the one that pulled her and her sisters out of the red. Now she could lose it all if a drawn out investigation takes place and delays the job. However, the corpse plagues her dreams, and begs her to find her murderer without the NOPD's help. Storm knows there is only one thing she can do. Hunt for the killer.
When Doctor Nathan Davis discovers his emergency room patient, Storm Morgeaux hid the truth about being his contractor, he can't help wonder why all the secrecy. Nate knows he should run far away from the mysterious, red head, but he's never been one to turn down a challenge - even if it delays his life long dream of owning his own children's surgery center. However, Storm's secrets and his desires are bound to collide and unravel a major scandal in the recovering city of New Orleans.
Do you have any new releases coming out soon?
NOT AN ANGEL was just released with The
Wild Rose Press
. It's a spicy paranormal vampire romance story.
Thank you for the interview, Dawn.
If you have any questions for Dawn, you can either leave a comment here, or you can visit the Happily Ever After Reviews
Yahoo Group
and post a question or comment.
If you'd like your own Author Interview, please view our
Services Page
.