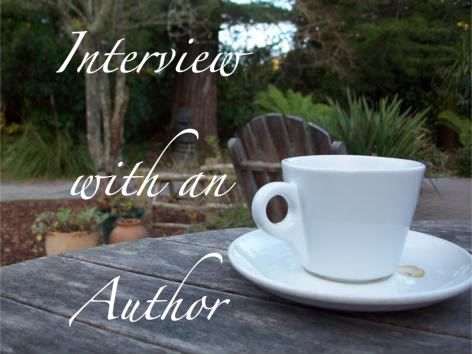 Dixie Lynn Dwyer's Links
After being abducted, Lexi was unable to escape and about to be murdered. Growls. Bodies flying. The next thing she knows, she's staring into the eyes of some sexy wolf she met at the club.



Her old friend, Sierra, helped save her, along with three very sexy and intimidating Alpha males. Although they are triplets, Lexi soon finds out that they are just as powerful individually as they are together. But she's never really belonged, and all she can give them is danger and pain.


Paul, Saber and Andre have found their mate, and they're ready to claim her body and soul. The one problem, Lexi trusts no one. She's lived on the streets, survived on her own, and she's not about to be pampered. They know she's in danger and that she's safest with them.


It's going to take some sneaky, dominant sexual tactics to convince Lexi she's where she belongs.
How did you end up becoming a writer?
At every family gathering growing up I was the one niece and cousin sharing stories to calm down the little ones or take a break from the very hot temperatures. It kind of turned into a family tradition. Even today, the children and adults gather around to hear some kind of story either I recently created or have told in the past.
One of my siblings kept pushing me to submit my work for publication. I researched what genres were most popular and began to create Where She Belongs.
Where do you get the ideas for your stories?
Ahhhh…the number one question people always ask me. In all honesty they just appear. I take pen in hand initially, which I know is kind of old fashioned, but it helps me to jot ideas down and build characters. When I have an idea or want to write about that subject, I research it. I try to find out any true facts to make the story and idea more realistic.
Who (or what) do you feel inspired your writing style the most?
My crazy sister Betsy! She is a read-aholic. Loves everything from true crime to vampires. After listening to me create stories on the spot without rehearsing, she said "Dixie Lynn, you all better get to work on a novel I can buy in a store online and brag about. You're stories are hot." She's is quite the character herself.
What do you feel makes your stories stand apart from others in your genre(s)?
I think it's the authenticity of the characters. Although they may be surreal considering in Were She Belongs they are were wolves, there's a familiarity with each of them. I personally enjoyed creating Lexi, a strong, independent yet needy person. She has lived on the streets, learned to adapt and survive and still achieved a college education and a job. That type of person is commendable. There are real people out there struggling through life barely making it but they're surviving. I have total respect for that. I want to keep it real per say and just because the genre is fantasy and fiction, doesn't mean the story has to lack substance.
Do you like to read? If so, what are your favorite genres and authors?
I enjoy reading when I am not writing. I mostly read suspense, romance, fantasy and non -fiction stories. I especially like to read books by unknown authors like myself trying to break into the business. There are some real winning novels out there by unknowns who haven't caught the break to mass market. I am currently trying to comprise a list of authors to add to my website that I would love to help spread the word about.
Are there any projects that you are currently working on?
I am working on another erotic romance, suspense novel. I will keep you posted.
Do you have any new releases coming out soon?
WERE SHE BELONGS, is my latest release which came out on August 11th. It is the #1 best selling e-book on Siren-BookStrand. The reviews are fantastic so I am so pleased and especially excited about the response so far.
Thank you for taking the time to interview me. Hugs!
Thank you for the interview, Dixie Lynn.
If you have any questions for Dixie Lynn, you can either leave a comment here, or you can visit the Happily Ever After Reviews
Yahoo Group
and post a question or comment.
If you'd like your own Author Interview, please view our
Services Page
.