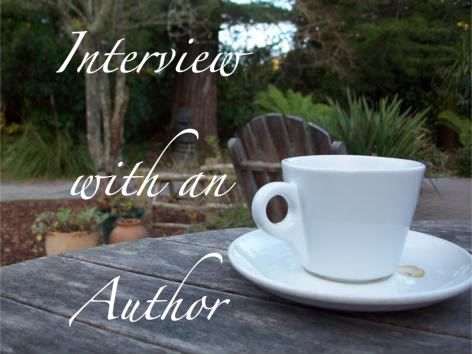 Ashlynn Monroe's Links
REVIEW
In a history very different from our own, the Civil War rages on in Texas. Zeppelins fill the air, steam power vehicles battle horses for space on the roads and bodies lay strewn through the wreckage of the Sisters of the Merciful Truth Convent, innocent victims of a local turf war. Three sisters, raised in the convent, emerge from the horror to find their lives of family and devotion over, and their separate lives of crime about to begin.
In lawless times, where faith and love battle doubt and hate, Justice now sees the world from behind the barrel of a gun. She falls in with a handsome and mysterious miscreant as she attempts to carve a place in the ruined world and search for her lost sisters. But when her life of crime catches up to her, Justice will learn the meaning of true love, and family ties
How did you end up becoming a writer?
I've always been an avid reader and so the natural progression was writing. I've been writing for pleasure since I was thirteen. When I was thirty, I decided it was time to share my imagination, and so I started submitting my work for publication.
Where do you find names for your characters?
I own several name books, and I'll just randomly open up to a section and keep going until I find a name that fits the character and story.
What is something that you tell unpublished or new authors when they ask for advice?
Don't give up. Write for the love of it because if you're writing for fame and fortune you'll be disappointed. Write what you enjoy. Don't write what's popular unless that's what you want to write. You never know when the next big trend with hit. Write what you love and other's will love it too. Your unique voice is what publishers are looking for; don't try to be someone else.
How do you relax after a successful writing day?
Sadly, I have a day job. Writing is the way I relax! When I'm not writing I'm mothering my elementary school aged kids, or hanging out with my hubby. We like to camp, fish, and bike. I never go camping without a notebook or the notebook computer!
Do you like to read? If so, what are your favorite genres and authors?
I've been reading romance since I was twelve. My grandmother would give me garbage bags full of Harlequins in the summer and I'd read a book or two a day. (My daughter will be sticking to YA lol). I started devouring paranormal romance as an older teen in the late nineties. They are much easier to find now but Futuristic and paranormal have been my favorites since I was sixteen.
Are there any projects that you are currently working on?
I always have more than one project on the memory stick! I'm working on a Valentine's Day piece for an anthology with a few of my Wild Horse Press friends and a three novella's. One is Paranormal, one is urban fantasy, and one is steam punk, I'm a random kind of girl.
Do you have any new releases coming out soon?
You betcha, I have two in September and three releases in October, I have one in November and two in December. Let me tell you about them. I'm also working on book 10 in the Mirage series YA paranormal romance short story series. You can see all my book covers and read experts at my website
http://ashlynnmonroe.webs.com/
and you can check out my joint websites with my wicked muse friends at
http://wickedmuses.webs.com/
and
http://teenmuses.webs.com/
Thank you for the interview, Ashlynn!
If you have any questions for Ashlynn, you can either leave a comment here, or you can visit the Happily Ever After Reviews
Yahoo Group
and post a question or comment.