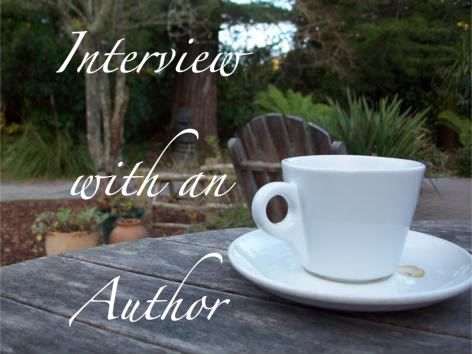 Charisma Knight's Link




Things can't get much better for Vivian Patterson at the ripe old age of thirty-eight. She's got an excellent job, looks that kill, and a smokin' hot bod. Oh, she also has a loving, faithful boyfriend who sends her blood pressure skyrocketing through the roof. She couldn't ask for anything more, right?


Magnus Abernethy, Vivian's boyfriend is all any woman could ever want in a man. He is handsome as hell, has an adorable personality, and willing to go that extra mile to please his woman. Magnus is the total package. There is just one problem with this relationship. Magnus is a spirit, trapped within another realm….

This situation was never a problem for Vivian, but she discovers as time moves on, she craves him to be flesh and blood, forever, not just for an entire evening.

Can Vivian and Magnus overcome a witch's cruel curse, and carry on through life, the way it was intended, or will the menacing dark force from their past threaten any happiness that may be in the stars for them?




Where do you get the ideas for your stories?
My stories are a mixture of fantasies, dreams, and intriguing stories my aunts spun to me in my early teenaged years. Some of my characters, or ideas present themselves to me during meditation. My best ideas for writing come to me when I'm balanced mentally and spiritually. Currently, I have over forty story ideas, and many I have taken notes on and will write in the near future.
If you had to pick a favorite among your characters, which one would you pick and why?
Oh, I would pick Magnus Abernethy because he's a sexy as hell Highlander who will do what he must to protect and appease his woman! Magnus is the ultimate package. ; ) He has an awesome sense of humor, and such an intriguing manner about him!
What do you do to relax after a successful day of writing?
I spend time with my daughters, meditate, watch television, or listen to music. A few days out of the week, I'll exercise, that helps to expend energies collected during the course of the day.
Do you like to read? If so, what are your favorite genres and authors?
Yes, I love to read. My favorite genres are the interracial and paranormal erotic romances & erotica.
There are too many favorite authors of mine to list, but to name a few: J. Hali Steele, Dahlia Rose, Serenity King, Tracy Jordyn, Bonnie Lea Elliott, and sooo many others!
Are there any projects that you are currently working on?
Yes, currently I'm working on a short story called The Witch and Her Master. The setting is Nineteenth century New Orleans. My hero, Jacques DuBourg is involved with his slave, Celeste, despite his father; Claude DuBourg's efforts to drive them apart. Now mind you, Jacques doesn't view Celeste as a slave, but as an equal. Behind closed doors, the can be as free as they want with one another. Unfortunately, when in public, they must hide their relationship. Fate has it's way with the couple, and they face a few obstacles such as the dark force from The Louisiana Bayou, and a cruel slave master, Alain.
Do you have any new releases coming out soon?
I have two upcoming releases that are anthologies. My Dark Lord and Master is a dark BDSM tale, to be released in mid-October for XoXo Publishing's Halloween anthology. The story has a little twist at the end, something I think readers may like, especially those who drift to the darker side of the paranormal. ; )
I was invited by Amira Press to participate in the Bad Boy Ie for release October 29th. I can't wait!!!
All BBI stories will be released via ebook format, then later, the stories will combined into one print book!! This was an exciting opportunity, and I'm waiting for my edits on this one!
Thank you for the interview, Charisma!
If you have any questions for Charisma, you can either leave a comment here, or you can visit the Happily Ever After Reviews
Yahoo Group
and post a question or comment.