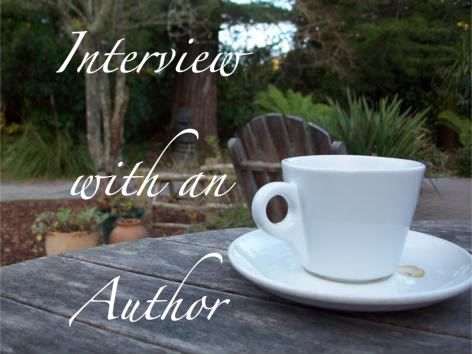 Amanda Rose's Links
Tortured and ruined for all women who cross his path, he still remains the most infamous seducer in a world filled with magic and creatures of myth. His one dream? To destroy the kingdom that took everything he ever cared for.
Abigail is everything a man could ask for. She's sweet and charming, with a little bit of New York flair. She soon realizes her love for a gorgeous prince is the worst decision of her life, and she spirals to new levels of depression. After her kidnapping, it seems her fate is doomed, but she cannot fight the feelings that lurk beneath her conscience. This tortured man who stands before her, offers freedom like she has never felt with another. But will it be enough to erase her past?
Trauco's love goes no further than the women from which he steals. That is, until he sets his heart on the wrong kind of target. Will he finally fall like the others and take on a vessel, or will his battle for vengeance continue?
Interviewer: LynnMarie
How did you end up becoming a writer?
It's actually a pretty funny story. I started dating a 'nerd' and we were going on our first vacation together. I knew he was bringing books on the plane so I didn't want to just bring my ipod and some magazines for entertainment. I wanted to show I was smarter than I looked, so I ran out and bought a few books to bring with me. Joke was on me since I read more than he did and got seriously hooked in the romance genre.
Little did I know I would be looking up every forum from here to Guam about the books I had recently read. I ended up finding a group on Goodreads and quickly met a bunch of people who shared the same obsession for Romance books. Majority of them were writers and would have threads specifically for writing short stories and little role-playing games. I figured, eh, what the hell, and gave it a try. From there it grew to such a passion that I was writing short stories for friends and other groups. My family and friends read my work and thought I should take it to the next level, a novel. Before I really realized what I was doing I had written the majority of The Vessel and absolutely loved writing. Now, I really can not picture doing anything else with my time.
Where do you get the ideas for your stories?
Ideas sometimes hit you like a Mack truck heading down a highway. There were times that I was driving and had to pull over to write things down, or woke up in the middle of the night to grab my laptop. It's really quite fun to see how your story turns out at the end of so many bits and pieces being added at different times. I know when things aren't working out as planned I sit with my hubby to be and brainstorm until I can come up with something that works. It's always helpful to have someone so supportive living with you to help in times of need.
If you had to pick a favorite among your characters, which one would you pick and why?
That's such a tough question considering they all hold a special place in my heart. With all the creatures, Mages, and humans I would have to say that Gwenny is my favorite. I am such a sucker for fairies and tiny beings. I just couldn't help falling for her the minute she was introduced. She's very sweet and innocent but holds power far greater then one would expect. You will see a lot more of Gwenny and her people in the second book, so I do hope you stick around to read it.
What do you do to relax after a successful day of writing?
Relax? Writing is my form of relaxation. I work a full time job, I go to school and right now in the process of planning a wedding. So when I have free time, sitting at my computer and typing away is my form of unwinding. What better way then to get lost in your own made up world?
Do you like to read? If so, what are your favorite genres and authors?
I read almost as much as I talk, and trust me I can gab with the best of 'em. My favorite genre is paranormal, science fiction, time travel, or anything with a great love story. I just love that warm and gooey feeling I get when reading about a couples' love affair. Top authors are JR Ward, Karen Marie Moning, Sherrilyn Kenyon, and the list goes on and on.
Are there any projects that you are currently working on?
I just finished a new shifter book I co-wrote with a friend Jennifer Salaiz. That is in the process of being edited as we speak. I am halfway through the second book in the Kingdom Series and working on two other stories that I just cannot wait to finish.
Do you have any new releases coming out soon?
The Vessel just released November 12, 2010 and as of now that will be the only one out for a bit. Be sure to check into www.worldofrose.com for the latest blog entries and don't forget to follow me on twitter to see what crazy thing I get myself in to at http://twitter.com/Amanda_Rose11
Thank you so much for taking the time to speak with me today.
Kiss Kiss love love,
Amanda Rose



Thank you for the interview, Amanda!
If you have any questions for Amanda, you can either leave a comment here, or you can visit the Happily Ever After Reviews
Yahoo Group
and post a question or comment.