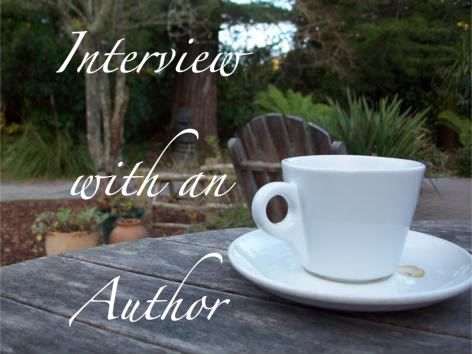 Angela Steed's Link
REVIEW
Tristan Williamson waited four hundred years for her blood. Believing it holds his cure he's ready to end her life and retake his humanity. Present at her birth, he finds killing her is not as easy as he planned. As she grows, befriending her was a dangerous mistake. And when she comes to him as a beautiful woman, falling in love with her could be her ultimate demise.

As a child Anna Carlson worshiped the ground he walked on, believing in his existence as a vampire wholeheartedly until the day he left her. Her bitterness grew over the years, leading her to believe he was nothing but a con. Now, to fulfill the dying wish of her father, she's destined to find his whereabouts and help him discover a cure she knew nothing about. But when she falls in love with him all over again, she'll find danger she will never forget.
How did you end up becoming a writer?
Writing is very therapeutic. Most people deal with stress by bottling it in for a long period of time, and/or by lashing out. I decided to deal with my stress by slipping into someone else's shoes for a little while. It really does wonders for the psyche. With that said, my first romance novel was written on a dare. I've loved writing them ever since.
Where do you find names for your characters?
After cycling through various names in my head, and sometimes on the internet, I decide which one I like best and stick with it. Once I've decided on the name it never changes, unless there's someone in the real world with the same name that's news worthy. The hero's name in 1080 Kiss, my debut, had to be changed. Apparently the real guy was a crooked politician.
What is something that you tell unpublished or new authors when they ask for advice?
Don't ever give up on something you love. Do it for yourself and your passion for writing. Don't write what you think other people would want to read. Write from the heart.
How do you relax after a successful writing day?
I don't think I understand the word "relax". Hehe. I suppose after a successful writing day, I put on loud music, Breaking Benjamin is my favorite, and dance around the house.
Do you like to read? If so, what are your favorite genres and authors?
I love to read! It's a slow reading process for me right now because I'm in the middle of writing. But every chance I get, I continue reading Ascension by Drew Karpyshyn. I love just about any genre, but I suppose my favorite is the darker themed love stories. Some of my favorite authors are Anne Rice, Tracy Hickman and Margaret Weiss.
Are there any projects that you are currently working on?
I've got a million projects going on right now. It's a little overwhelming. But my most current project is a science fiction story that I'm almost finished with. I think out of all the projects, that one is my favorite. I'm also working on the sequel to Betrayal.
Do you have any new releases coming out soon?
I'm excited to announce Betrayal: The Awakening will be out in print in the next week or so. So those of you who love to have paper in their hands can order it at Amazon and other online booksellers. I don't have any new releases coming out in the near future. But I'm hoping first quarter next year Betrayal 2 will be finished and released. Please check out my website for news about my new releases and contests that are going on. http://www.angelasteed.com
Thank you for the interview, Angela!
If you have any questions for Angela, you can either leave a comment here, or you can visit the Happily Ever After Reviews
Yahoo Group
and post a question or comment.
If you'd like your own Author Interview, please view our
Services Page
.