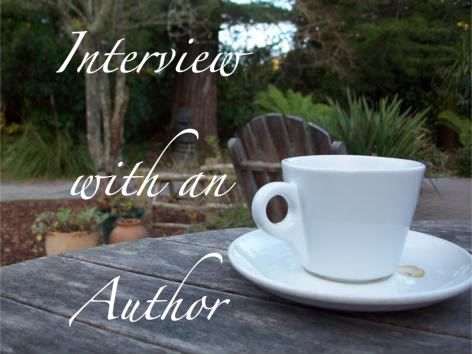 Bonita's Links




Passion and adventure know no boundaries when lovers come together in the great outdoors…
From the concrete jungle to the wilds of Northern Ontario, Sianna Williams accepts a management job at a wilderness resort. Coerced to travel by boat with a man who is both unbearable and arousing, her fate is sealed when the boat takes on water. They are forced ashore to spend a night under the stars, where nothing but the wind and the wildlife can hear her passionate cries.


Interviewer: Angelique
How did you end up becoming a writer?
I've always had quite the wild imagination. As a child I probably hammered nails into every tree in our yard to build a tree house, and stole nearly every one of my mother's sheets to wrap around my homemade teepees. From there I'd play the role of both hero and heroine. I wrote short stories and poetry, in and out of my fortress, but never imagined becoming a published author. In high school, my English teacher praised a story I wrote about flying in float airplanes with my father and from there I'd decided to pursue a career in writing. It wasn't until I was 23 and pregnant with my son that I wrote my first novel. After several rejections and revisions I was offered a contract and I've been at it ever since. *grins*
Where do you get the ideas for your stories?
Some of my stories are based on my own experiences, or ones I've been witness to. I grew up at a fishing and hunting tourist resort in Northern Ontario, so the setting to a lot of my work is in the wilderness. I've met thousands of people in my life, been a part of many great and terrible situations, and sometimes memories of past events and people trigger a great premise, or a character. And sometimes an idea comes to me out of the blue and I just type away. My boyfriend was also a member of one of the most dangerous street gangs in Los Angeles, and he's also a Marine, so I think you can imagine all of the ideas he puts into my head for a great story. I'm also writing his life story which will be a guaranteed page-turner. Life is never dull in my neck of the woods.
What do you feel makes your stories stand apart from others in your genre(s)?
I dare to be different and I'm not afraid to create a character not often found in Romances today. Also, many of my stories are set in Canada's beautiful wilderness.
What do you do to celebrate a new book contract?
When all the bragging and boasting is done, I'm whisked away by my own dangerous hero. *grins*
Do you like to read? If so, what are your favorite genres and authors?
I'm a voracious reader. I can steal away with a great novel and read for hours, sometimes all night. My favorite genre is romance and/or erotic romance in Historical, Suspense, Regency, and Western sub-genres. I do read some Contemporary, but Historical is my all-time fav. My favorite authors are Lisa Kleypas, Eve Silver, Celeste Bradley, and Emma Wildes, just to name a few. I particularly enjoy an author who writes with sensual flavor, laced with good humor.
Are there any projects that you are currently working on?
Definitely! If I'm not writing something I feel useless. Currently, under my pen name, Bonita, I'm writing several short contemporaries. I love to write shorts when the novel bug has deserted me. Under my other name, Blair Burns, I'm working on the series, Distant Shores, where the death of an Irish Sea captain brings together his five illegitimate sons.
Do you have any new releases coming out soon?
My next release is, Torrid Teasers Vol. #65~ A Thug's Love & Love Thy Soldier. This collection of shorts is about good and bad heroes and the women who love them. The release date is scheduled on or around, Oct. 15th, by Whiskey Creek Press-Torrid.
Thank you for the interview, Bonita!
If you have any questions for Bonita, you can either leave a comment here, or you can visit the Happily Ever After Reviews
Yahoo Group
and post a question or comment.