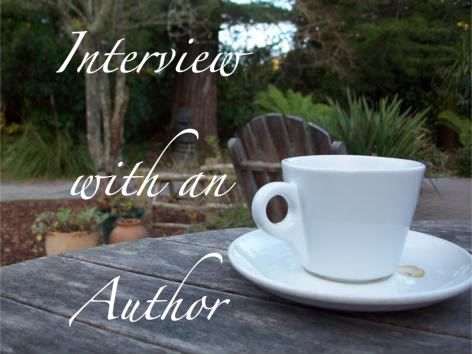 Bridget Midway's Links




Princess Watkins was damn good at her job as a Dominatrix at Suite Surrender, an exclusive BDSM B&B owned by her friends May and Winston Biggers. At least she thought she was before Winston decides to bring in his friend, Dominant Erik Hendrix, for consideration as his replacement as Dungeon Master over all of the Doms and Dommes working there.

Erik Hendrix expected to be made Dungeon Master at Suite Surrender. What he didn't expect was to be competing for the spot. He also didn't expect that his competitor would be a very sexy Domme. Too bad he has a strict policy against dating another Domme.

With her skills questioned, Princess wonders if maybe she should go "vanilla" and date the dull, new accountant. But with her strong pull to Erik, she's also starting to question her role as a Dominatrix.



Interviewer: Angelique
How did you end up becoming a writer?
I have always loved books, even before I could read. I loved the way books looked and felt and how the words looked on the paper. I knew that I wanted to make a permanent mark through writing and getting published. So I always read, and I wrote on my own. When I could take classes in school, I did to perfect my craft. I majored in creative writing for my bachelor's degree, and I received my master's degree in Writing Popular Fiction from Seton Hill University.
Where do the ideas for your stories come from?
My ideas come from dreams, newspaper articles, news stories, TV shows, just life. For example, I got the idea for my contemporary interracial BDSM erotic romance novel Love My Way because I wondered if it would be possible to do a BDSM version of the TV show "The Bachelor." A lot of times, I'll get story ideas from song titles. Although I'm not crazy about the Cure song "Fascination Street", I like the idea behind the title. What would happen if there was a neighborhood of people that swapped sexual partners? So that's the idea behind that story.
If you had to pick a favorite among your characters, which one would you pick and why?
Well, like a good author, I have to say that all of my characters are my favorite. However, there are a couple of characters that were more fun to write than others. I loved writing my hero from Love My Way, Eagan Morton. Writing Erik Hendrix, my hero from my contemporary interracial BDSM erotic romance novel Corporate Needs, was fun, too. I love writing alpha male characters with vulnerable sides.
What is your favorite thing about being an author? What keeps you going?
I absolutely love creating whole worlds that I can control. It's an absolute kick to know what a character looks like, what he/she says, does, sound like, even how they make love and why. It's better than any TV show.
Readers, honestly, keep me going. I love getting messages from readers letting me know what they like, and sometimes what they don't like, about my work. Without readers, I wouldn't be able to do what I do.
Do you like to read? If so, what are your favorite genres and authors?
I do like to read. I've always said that to be a successful writer, you need to be a great reader. You have to experience other writing styles and voices. It helps you strengthen your own craft.
I'm a true fan of romances, but I love contemporary romances. Because I write BDSM erotic romances, one would think that's all I read. Actually, I would much rather read lighter contemporary romances like from Jennifer Crusie. I also love Jackie Collins. She is the true Queen of Steam. I cut my teeth on highly-sensual romances with her work. Like I was telling fellow author and friend, Yvette Hines, to write books with the names The Bitch and The Stud, you have to write highly erotic stories.
Are there any projects that you are currently working on?
I'm always working on something. Right now I'm working on something that's not BDSM. I'm trying my hand at a big of erotic suspense. The story will still be interracial.
Do you have any new releases coming out soon?
I've just have all three books in my Corporate series released through Phaze Books. The books in the series are Corporate Seduction, Corporate Desires, and Corporate Needs. All of the titles in the series are contemporary interracial BDSM erotic romances.
Thank you for the interview, Bridget!
If you have any questions for Bridget, you can either leave a comment here, or you can visit the Happily Ever After Reviews
Yahoo Group
and post a question or comment.