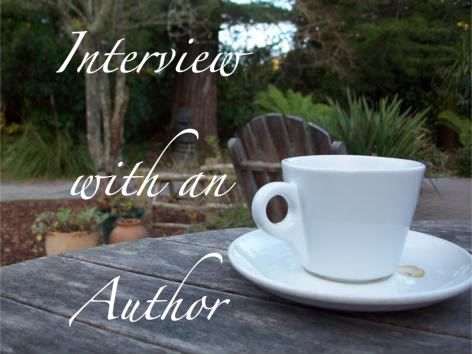 Luxie Ryder's Links
REVIEW
All Hallie Matheson wants is someone to rent her apartment. What she gets is the handsome and wealthy, Ethan Butler. They hit it off instantly and Hallie thinks she has found a lifelong friend, until she tries to explore the sexual tension between them. Ethan rejects her and then avoids her for months, leaving Hallie confused and hurt.
Until one fateful night she finds Ethan collapsed and near death on her door-step.
Ethan has spent the last few years investigating vampires, until a sudden attack ends his mortal life. Now, he has even more reason to avoid Hallie, despite his desire to have her. Her continuous presence sparks a desperate hunger within him he can no longer control. No sooner has their affair begun when his worst fears are realized.
Desperate to do anything to keep her alive, Ethan vows to make the ultimate sacrifice.
How did you end up becoming a writer?
My first attempt at writing was on a fan fiction forum. I read many stories from other writers - some good, some very, very bad - and decided to give it a go. The first story I ever had published was an erotic short called Room Service which was included in an anthology called Down and Dirty vol.2, edited by Alison Tyler.
What pulled you to start writing paranormal romance?
I love the genre and read many books and movies about it. My favourite combination is an erotic paranormal romance. It combines the elements I enjoy most. I love dark stories and characters and there is nothing sexier than a tormented hero!
Do you plot out your stories or does your muse carry you along?
I let my muse have free reign some of the time but she needs to be kept in check. Often, I plot the stories out, especially when I write for a particular genre such as menage.
How do you relax after a successful writing day?
I am in a permanently relaxed state most of the time so it's not a problem. I get a huge sense of satisfaction from knowing I have put in a good day's writing.
Do you like to read? If so, what are your favorite genres and authors?
As previously mentioned, paranormal is my favourite but I will basically read anything. A few authors I enjoy are Jilly Cooper, Christine Feehan, Stephenie Meyer.
Are there any projects that you are currently working on?
I am looking for a home for a full length paranormal romance I've written. It has all the elements I mentioned before plus an epic, sweeping romance. I love this story and I hope to be able to share it with you all soon.
Do you have any new releases coming out soon?
I have a contemporary erotic romance called 'Dance Like Nobody's Watching' coming out on October 27th. Sherrie is a costume designer, working on a TV show featuring celebs dancing with the stars of Ballroom. Ty Webster is one such star and he is crazy about Sherrie, but she can't seem to stop herself allowing her physical disability to cause a rift between them.
Thank you for the interview, Luxie!
If you have any questions for Luxie, you can either leave a comment here, or you can visit the Happily Ever After Reviews
Yahoo Group
and post a question or comment.