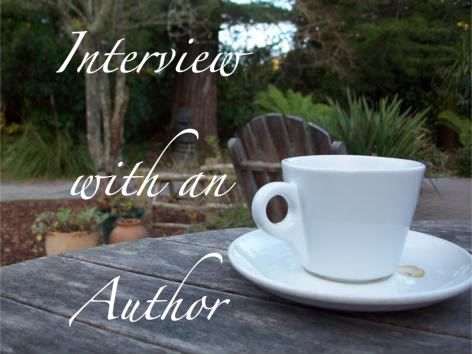 Pamela Hearon's Link



Jade Bartholomew spent ten years perfecting her 100-point scale that will determine the ideal man for her — His Hotness. Although reality has her re-evaluating some of her dreams, she refuses to give up on two: financial independence and the existence of His Hotness.



Kai Malone lives the American dream. From a middle-class upbringing, he has reached the pinnacle of success as the CEO of a software company which is about to sell for millions. But success has a downside that brings out Kai's greatest faults: he's too honest, gives too much of himself, and is too indulgent with the women in his life. He has to change; Techtron's sale may depend on it.


Jade and Kai meet when she shanks a golf ball into his most vulnerable spot. Not the ideal way to start a relationship — but no one ever said attaining the title His Hotness would be easy.



Interviewer: Angelique
How did you end up becoming a writer?
I followed an idea that has taken me on the journey of a lifetime!. On a trip to England, a story started coming together in my mind. By the end of the vacation, it was complete and ready to be put to paper … or so I thought. That real journey started my imagination up a road that continually leads to others.
Where do you get the ideas for your stories?
I have a very active imagination and I play "What if …?" all the time. An interesting scenario in the newspaper or on the television news can send my imagination into overdrive. I start connecting ideas and before long a story is born.
What do you feel makes your stories stand apart from others in your genre(s)?
I think that would have to be my secondary characters. I love writing quirky secondary characters for my main characters to interact with. They can add a well-placed comedic break to lighten the mood when the plot gets heavy.
What do you do to celebrate a new book contract?
The first person to know is always my husband, followed closely by my fabulous critique partner, Kimberly Lang. Then I give a shout out to my on-line writing group. I follow that up with a call to my best friend who always insists that our husbands take us out for a celebratory meal that usually involves lobster and champagne.
Do you like to read? If so, what are your favorite genres and authors?
I love to read and always have. Although I write romance and enjoy reading romance, I read almost everything. It's not unusual for me to have several books going at once—usually a romance, a main-stream, and a non-fiction of some type. My favorite romance authors are Diana Gabaldon and Jennifer Crusie (how's that for opposing ends of the spectrum?). I also love the classics and am an avid Thomas Hardy fan.
Are there any projects that you are currently working on?
I'm currently working on a single-title contemporary series with a down home setting. I love working on it because I feel as though I'm writing about my best friends.
Do you have any new releases coming out soon?
I don't have any new releases yet, but my agent is working diligently to change that. Check back with me in a few weeks!
Thank you for the interview, Pamela!
If you have any questions for Pamela, you can either leave a comment here, or you can visit the Happily Ever After Reviews
Yahoo Group
and post a question or comment.