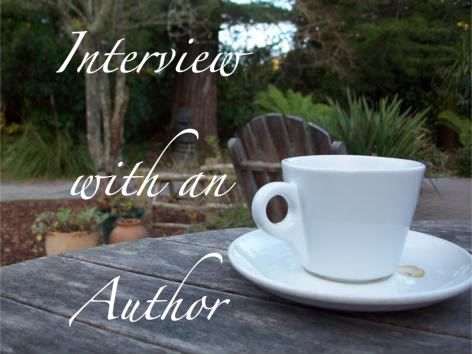 Tricia Schneider's Links



Lord Jeremy North's curse is to become a werewolf during every full moon, turning into a bloodthirsty monster that kills with no remorse. When he finds a woman nearly frozen upon his doorstep, his sense of honor compels him to hellp her, even at the risk he might kill her himself.


Lillian Merriweather hadn't planned to get caught in a blizzard while traveling the English countryside. Nor had she planned on finding refuge in a house full of secrets. But Lillian has secrets of her own. And what she's running from is not far behind...



Interviewer: LynnMarie
How did you end up becoming a writer?
I've always had an active imagination and as a child I'd tell my mother my thoughts and dreams. She suggested one day that I write my ideas into a notebook and perhaps I could create a story from them. Then in high school, I took a creative writing class where the teacher praised my work and suggested I seek publication. Until then, I'd never considered that people actually got paid to write stories. After that I researched and studied the craft of writing for several years. I wrote while I worked as an Assistant Manager at a bookstore, but when I got married and started my family, I stepped down to part-time to stay home with my children. Having my kids gave me the motivation I needed to get serious about my writing. I received the contract for my e-book on my firstborn son's 3rd birthday.
What is your favorite genre to write?
Romance is my absolute favorite. I'm all about happily-ever-after! I've been known to re-write the sad endings from movies to give the characters the HEA I think they deserve. And within the romance genre, I write historical paranormal. The Regency and Victorian eras are my favorites, to read, write and research. And I've been in love with all things paranormal since I was very young and growing up in my grandmother's haunted house (of course, that's another story!).
Do you plot out your stories or does your muse carry you along?
My muse often takes me on a wild, turbulent ride. My ideas often come to me in dreams and are at times nicely pre-plotted, so it's left to my muse to fill in the gaps and holes. Sometimes I have the story already written in my head and then other times I'm discovering what happens as I go. It really depends on the story.
How do you relax after a successful writing day?
Sleep! I have 3 children under the age of 4, so I don't get much writing done during the day. My writing day starts after bedtime. I have between 2 to 4 hours each night to get as much done as I can before I pass out from exhaustion. At times, I've fallen asleep at the computer and other times I've pushed it till 1 or 2 in the morning because I just cannot stop writing a particular scene or idea. Though I always regret this the next morning since my kids don't understand the concept of sleeping in!
Do you like to read? If so, what are your favorite genres and authors?
Absolutely! How can you be a writer if you're not a reader first? And of course, my favorite genre to read is romance! The very first romance I read was The Romance of the Rose by Claire Delacroix. This was the beginning of my addiction to the genre! But, I have to admit, I inherited my love of reading from my mother. Most of my memories of her are with a book in her hand. A romance novel, of course! She was never without one, a tradition I'm glad to continue. I have so many favorite authors and here are a few off the top of my head: Claire Delacroix, Deborah Simmons, Gayle Wilson, Elizabeth Thornton, Lynn Kurland, Sandra Hill, Katie Macalister, Laurell K. Hamilton, Kim Harrison, Kelley Armstrong, and Janet Evanovich.
Are there any projects that you are currently working on?
I'm re-writing segments of my novel With My Last Breath which won 3rd place in the Gothic Romance Writers 2008 Haunted Hearts contest. Also, I'm preparing to participate in this year's NaNoWriMo (National Novel Writing Month). I had such fun with it last year and I'm looking forward to the challenge again this year.
Do you have any new releases coming out soon?
The Witch and the Wolf is my newest which was released in July. I
have several manuscripts currently submitted to editors and hopefully I'll have good news concerning them soon.
Thank you for the interview, Tricia!
If you have any questions for Tricia, you can either leave a comment here, or you can visit the Happily Ever After Reviews
Yahoo Group
and post a question or comment.