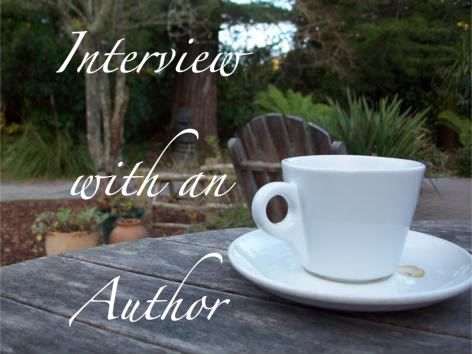 Margaret Tanner's Link
Jordan Stamford is allergic to babies. At the height of the Vietnam war, this jet-setting playboy, whose motto is 'money can buy anything,' arrives in Sarah Watson's seaside home to redevelop a disused factory complex.
Sarah is the only child of an elderly minister of religion and adores her bay side home. She yearns for a loving husband and babies.
Will Jordan's shameful family history, and Sarah's desperate longing for a child, be an insurmountable barrier for them to overcome?
Thank you for inviting me to Happily Ever After Reviews. I appreciate the chance to tell you something about myself and my books.
How did you end up becoming a writer?
I have always been a writer. I think I might have been born with a pen in my hand. I started out making up sad, pitiful little poems before graduating to short stories. I even won a few competitions before I found my true love – writing romance novels.
What is your favorite thing about being an author? What keeps you going?
I love creating characters and getting them to do exciting and often daring deeds. I get the chance to write about brooding tortured heroes (my favorite kind), who are saved by the love of a brave resourceful woman. What keeps me going is a good review, or a letter from a fan telling me how they enjoyed my story.
Where do you find names for your characters?
Anywhere really, in books, the newspapers, people I know, and sometimes they just jump into my head from I don't know where.
What is it about historical romance that captures your heart?
Dashing heroes and brave, resourceful women. I love reading and writing about a bygone era when women travelled thousands of miles across the sea to start up new lives in Australia. They left the British Isles knowing that there was little chance of them ever being able to return. They fought the elements, loneliness and the tyranny of distance in a savage, inhospitable land and won. I didn't want their stories of courage and sacrifice to be relegated to some dusty tome in a library or museum.
Do you like to read? If so, what are your favorite genres and authors?
Yes, I like reading, unfortunately I don't get as much time as I would like. My favorite genre is romance, particularly historical. As for authors, I try to support my fellow e-pub authors and they are a talented bunch. No hardship reading any of their books.
Are there any projects that you are currently working on?
I am currently revising a long manuscript which I wrote a few years ago. It has a working title of Savage Possession, and I would liken it to Wuthering Heights set in Australia. Even though this manuscript did win an award, I now know that I can do so much more with it, using the knowledge I have gained over the last couple of years.
Do you have any new releases coming out soon?
Reluctant Father
is my latest release from The Wild Rose Press.
Holly And The Millionaire
Fleeing from her in-laws who want to steal her child, Holly Kirwan boards a flight to Australia and meets Justin Devereux.
Justin doesn't want a permanent woman in his life, Holly, doesn't want to be disloyal to her husband who was killed in Iraq.
Can the young widow and the commitment shy tycoon ever find happiness together?
Frontier Wife
Only in the new world can a highborn young Englishwoman and a tough frontier man, ignite the passion that will fulfil their hopes and dreams in ways they never imagined possible.
Tommy Lindsay arrives in colonial Australia to claim the rundown farm she and her brothers have inherited.
Hidden behind her fragile English rose beauty, beats the heart of a courageous young woman. She will need all this strength to survive the unforgiving heat, and the dangers lurking around every corner. Lost in the bush, capture by a feral mountain family, raging bushfires are nothing, compared to the danger she faces if she gives her heart to Adam Munro.
Adam Munro, a rugged frontier man, has no room in his heart to love a woman. All he ever wanted was a presentable wife who would provide him with heirs. He didn't need passion in his life, not until he met the beautiful English rose living next door to him.
All three books are published by The Wild Rose Press.
Thank you for the interview, Margaret!
If you have any questions for Margaret, you can either leave a comment here, or you can visit the Happily Ever After Reviews
Yahoo Group
and post a question or comment.
Margaret Tanner is giving away an ebook of Reluctant Father